4 December 2007
Steven Erikson – Deadhouse Gates
Posted by Dirk under: books .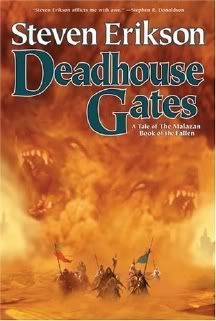 Continuing my re-reading of this great series. At least, as much of it as I have read is great.
This book changes scenery from the first book and has mostly new characters, though a few continue their story here and the general setting is familiar after the first book.
Lots of cool characters and cool stuff going on.  And I like this cover better than the first one.
Leave a Reply