31 August 2011
Scott Lynch – The Lies of Locke Lamora
Posted by Dirk under: books .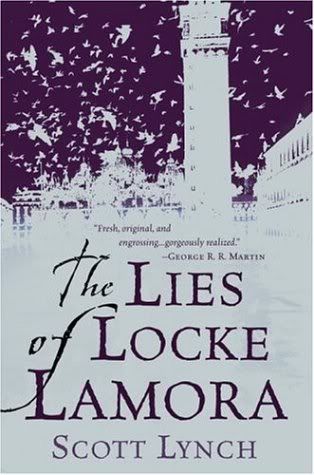 I loved this book. A tale of an orphan who is taken in and raised by a con artist, along with a group of other orphans.  They are trained to be a team of con artists and they take on the really big scores, stealing fortunes from nobles.  An assassin known as the Grey King starts offing gang bosses throughout the city they live in and makes things complicated.
The characters are cool.  The setting is cool too, a fantasy city with a splash of Italy or something like that.
Anyways, one of my favorite recent reads.
Comments are closed.