15 October 2007
Robert Coram – Boyd: The Fighter Pilot Who Changed the Art of War
Posted by Dirk under: books .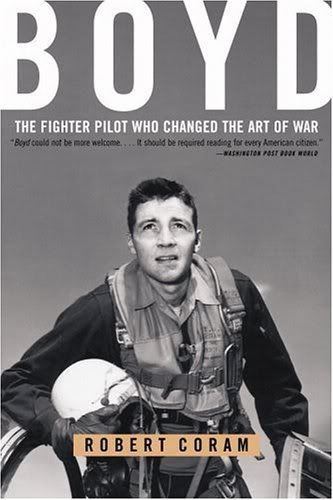 This biography of John Boyd is very well written.  I really enjoyed reading it.  John Boyd was a pretty amazing guy.  He was human and had some serious faults (especially with his family life it seems) but in other areas he was special.  If you have any interest in military theory or history you really should read this book.
In the latter half of the book when it gets into his attempts to reform the military and it's incestuous relationship with the defense industry my blood pressure rose a bit but that happens to me quite often 🙂
We really do need more guys like Boyd in the military.  They should have put him in charge of the whole shebang.
Leave a Reply