4 November 2008
Election Day!
Posted by Dirk under: politics .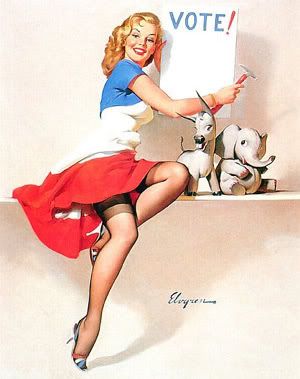 Just go do it already.  And don't be a dumbass about it either.  Use your brain and not your ballsack to decide how to vote.
Any of my friends that vote for McCain, don't fucking tell me about it.  Seriously.  Especially if he wins.
If McCain wins, I won't have any friends that voted for him.
Leave a Reply