22 December 2008
Dan Simmons – Hardcase
Posted by Dirk under: books .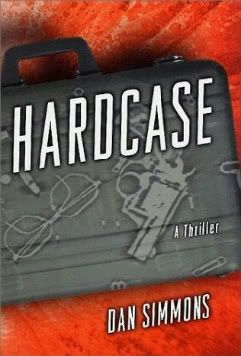 Dan Simmons can write.  He starts this book with a dedication "To Richard Stark, who sometimes writes under the wussy pseudonym of Donald Westlake".  Richard Stark is, of course, the pseudonym that Westlake uses to write his gritty crime books starring 'Parker' and Hardcase seems to be Simmons' homage to those books.
Simmons' hard ass character is Joe Kurtz, a private investigator who starts the book killing the scumbag that raped and killed his former partner.  He goes to prison for 11.5 years.  While in prison he protects the son of a Mafia Don from getting repeatedly cornholed and when Kurtz gets out he goes to see the Don for a job.
The book is fast paced and full of action.  I started reading it in the afternoon and finished it late that night.  There are two more Joe Kurtz novels out and I'll be snagging those asap.
Leave a Reply