30 April 2008
Peter Farrelly – The Comedy Writer
Posted by Dirk under: books .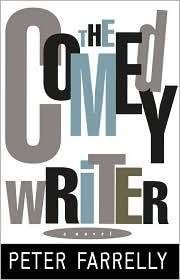 Peter Farrelly is one of the co-creators of the movies Dumb and Dumber, Something About Mary and Kingpin. This book is not really like those movies. It's not a whacky screwbally comedy.
It's the story of a young guy who quits his job on the East Coast, drives out to Hollywood and tries to make it as a writer.
I liked it. It's sorta low key but it has some funny stuff in it too.
The Comedy Writer
Leave a Reply