18 April 2008
Richard Aleas – Little Girl Lost
Posted by Dirk under: books .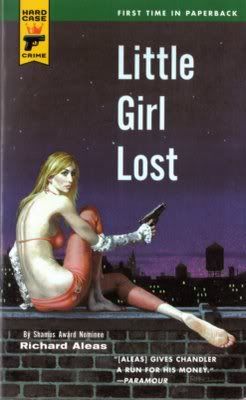 Another quick read.  A nice little old school detective book, even the cover is old school, looking like something from the 60's or 70's.
It's a hardboiled detective story but modernized a bit, with the private dick using the internet to help him get info.
If you like Mike Hammer and Philip Marlowe and the like, you might like this one too.
Leave a Reply