4 November 2009
David Anthony Durham – The Other Lands
Posted by Dirk under: books .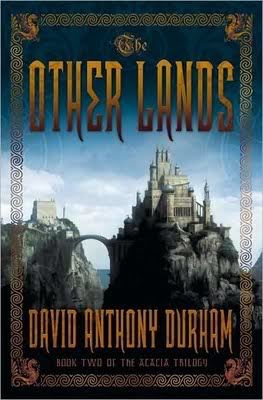 This is book two of the Acacia Trilogy.  I enjoyed the first one both times I read it and this one is good too.
The world he creates is pretty original but it's still comfortable to visit and read about, if that makes sense.    Sometimes an author goes so far out into left field that they lose me along the way, but Durham keeps his creation accessible to me without following the well worn path that so much fantasy fiction travels along these days.
My only problem with the book is that I gotta wait for the third book to end the story 😛
Leave a Reply