27 April 2009
Cory Doctorow – Little Brother
Posted by Dirk under: books .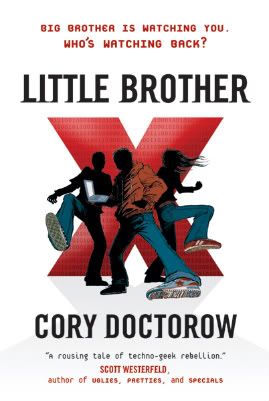 This book got a lot of hype.  General hype from everywhere and more personal hype on my message boards where Bloom gushed about it quite a bit.
I was a little late coming to read it and I think it suffered a bit from being overhyped to me.  I was expecting something grander than this.
Not that it's a bad book. I liked it plenty. It's a fun read and I burned through it pretty fast.
One thing that sort of threw me off my feed while reading it was that the author seemed to go a little over board in name dropping odd things that the character was into in order to make him seem hip.  At least that's the way it seemed to me.
If I knew an intelligent teenager that liked to read I'd get em a copy of this book.  It's pretty good for adults too.
One Comment so far...
Leave a Reply