19 January 2009
Dan Simmons – Hard Freeze
Posted by Dirk under: books .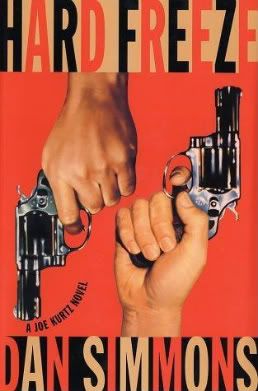 Dan Simmons writes hardboiled again with this second book in the Joe Kurtz series.  I love these kind of books.  Fast reads that put a hook through your brain early on and then drag you through the entire book, making you stay up reading way past your bedtime.
Nothing really much to say about this book.  Kurtz is a private eye who spends 11 years in prison after throwing his ex-partner's killer out a window.  He kills lots of dudes in this book too as he  deals with the local mafia (who put a price on his head)  while searching for a serial child rapist/killer.
I dug it.
Leave a Reply