23 October 2008
Cecelia Holland – Jerusalem
Posted by Dirk under: books .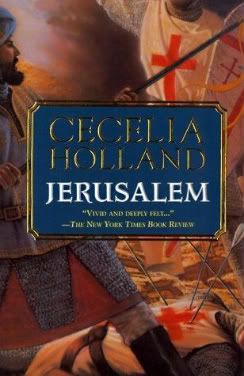 A historical novel set during the Crusades.  I really liked this book.  The main character is a Knight Templar named Rannulf Fitzwilliam.
Lots of fighting and some court intrigue stuff.  It seems fairly realistic.   Rannulf is pretty tough but he's not some sort of fighting superman. People die in the book.
I highly recommend it.
Leave a Reply