2 April 2008
China Mieville – Perdido Street Station
Posted by Dirk under: books .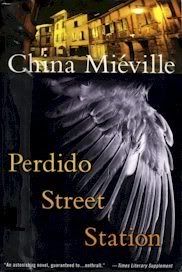 This is a pretty strange book.  There is all kinds of weird stuff going on here.  Sometimes this book made me think of the movie "Brazil".  Not a book for everyone, though I liked it.
Has humans with bugs for heads.  Dimension hopping giant spiders.  Steam powered AI.  Adventurers.  Cactus people and bird people and some sort of water people.  Really freaky drug lords.  Bohemian scientists. Corrupt politicians.
Leave a Reply