11 March 2008
Mary Rosenblum – The Drylands
Posted by Dirk under: books .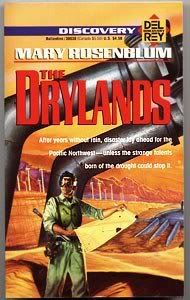 Set a short time in the future. Most of the world is dry.  The Great Lakes are a dustbowl.  Water is piped down from the Arctic.
This book is about a struggle for control of the water in the Pacific Northwest.  It's a low key book. Fairly realistic. No super heroic heroes that overcome all obstacles.
There are a few mutants who have some strange powers, but they aren't super powerful in any way.
It's a good little book and it concerns itself with an issue that few other books seem to be covering.
Leave a Reply