10 November 2007
Linda Greenlaw – The Hungry Ocean: A Swordboat Captain's Journey
Posted by Dirk under: books .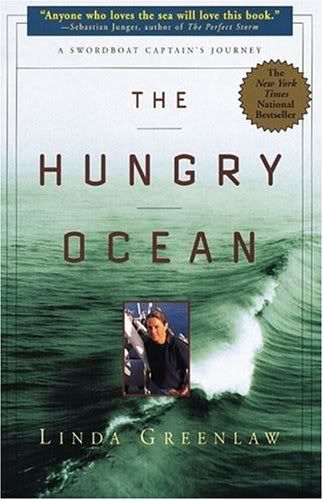 A few years ago a book and movie called The Perfect Storm came out, about a fishing boat that is lost at sea in a big storm. That boat had a sister boat and Linda Greenlaw was it's captain.
This book isn't about that storm. It's about a more or less typical month long swordfishing trip. Being a swordfisherman is a lot more complicated than I would have thought.
Greenlaw has a light and conversational writing style that is easy to read. I liked the book. I still don't care for seafood that much, but I appreciate the work that goes into getting those fish into people's stomachs a lot more now.
Leave a Reply