7 November 2007
Theodore Sturgeon – The Dreaming Jewels
Posted by Dirk under: books .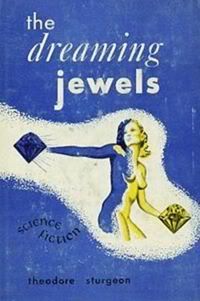 Published in 1950, also published as The Synthetic Man. A strange little book about an orphan and his odd toy who run away and join the carnival.
Has some very odd aliens, carnival weirdness and a really mean carnival owner.
The book seem a bit dated, as I read it. Nothing in particular I can point at, just the general tone of the book.
All in all I liked it.
Leave a Reply