15 November 2008
Donald E. Westlake – The Road to Ruin
Posted by Dirk under: books .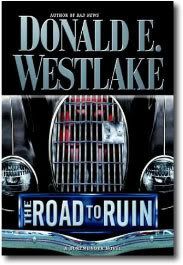 Donald E. Westlake has written more books than your momma has eaten cupcakes.  He's a writing machine. And he writes good stuff.  He writes under many names, the most famous is "Richard Stark" which he uses for the hard bitten Parker series (the movie Payback was based on the first Parker book).  As hard boiled as the Parker books are the Dortmunder books he writes are funny.  Dortmunder and his pals are crooks but something always seems to go wrong with their plans.
If you like funny caper type books, you should give some of these a shot.  This one is pretty good.
Leave a Reply