5 November 2008
Cry me a river.
Posted by Dirk under: politics .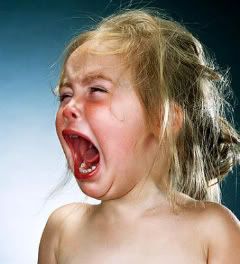 It's all over except for the crying now.  Everywhere I'm reading and hearing McCain supporters pointing at his concession speech and saying "See, he's a good and honorable man, you gotta give him that.".  Bullshit.  Sure, he gave a decent "I lost" speech but that doesn't change the fact that he ran one of the nastiest campaigns ever.  That doesn't change the lies and filth McCain and his surrogates tried to smear all over Obama.  That doesn't change the fact that McCain thought so little of the American People that he chose Sarah Palin as his running mate.  That doesn't change the realities of the Keating Five or that McCain left this crippled wife.  He's not an honorable man.  He is a crass opportunist of the worst sort and the only American People he gives two shits about is himself and those that can help him.
Not only am I glad he lost I will continue to spit on him till the day I die.  Yah, I'm a sore winner but I'd have been an even worse loser.  This isn't a baseball game we are talking about here, this is the fate of America and I don't fucking feel like being nice to a guy that was gonna lead us even deeper into ruin just so he could beat his dad and grandad by becoming POTUS.
8 Comments so far...
Leave a Reply