7 November 2008
Andre Norton – Daybreak – 2250 A.D.
Posted by Dirk under: books .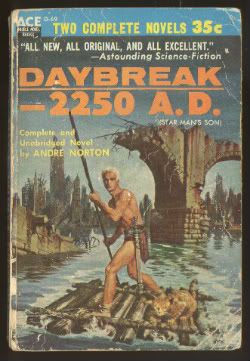 Another post-apocalypse book, but this one is much more post than the others I've read recently.  This one has mutants of various sorts scavenging and fighting across the remains of America.
Not a great book but it was fairly fun.  Was originally printed with the title "Starman's Son".
Leave a Reply