19 September 2008
Joe R. Lansdale – Freezer Burn
Posted by Dirk under: books .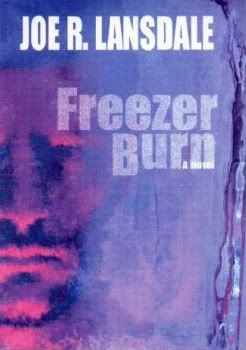 I really like Joe R. Lansdale.   I love his Hap & Leonard series of books.  I didn't really like this book though.
Parts of it were ok but there a few scenes I wish he had cut out completely because I just don't want em in my head and the end wasn't really satisfying to me.
Basically the story of a complete loser who finds himself at loose ends after his mother dies and he can't forge her signature to keep cashing her checks.  He attempts a robbery that goes horribly wrong and takes it on the lam, where he ends up hiding out in a carnival full of freaks.
He falls for the carnival owner's hot wife and she leads him down a dark path that ends badly.
Leave a Reply