27 June 2008
Robert Crais – The Forgotten Man
Posted by Dirk under: books .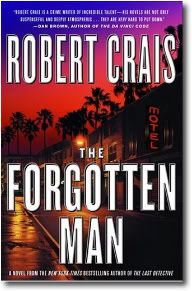 The 10th book in Crais' books about detective Elvis Cole and his badass sidekick, Joe Pike.  I think I've read most of the previous books in the series.  I like the characters.  This book seemed a bit grittier and meaner than I remember the series but it's been a while since I read any of Crais' books.
Quick and easy read for when you are looking to kill some time somewhere.
Leave a Reply